True Blue is an all-encompassing virtual wellness company. During the 2020 pandemic, we shifted our business to change with the changing world. We noticed that people's lives are changing and in the midst of uncertainty developing a home practice, and spiritual practice is more important now than ever before.
In order to reach anyone, anywhere, we are offering Virtual Yoga, Virtual Meditation, Virtual Barre, Corporate Yoga, Corporate Wellness, Spiritual Coaching, Ayurvedic Coaching, and Reiki locally.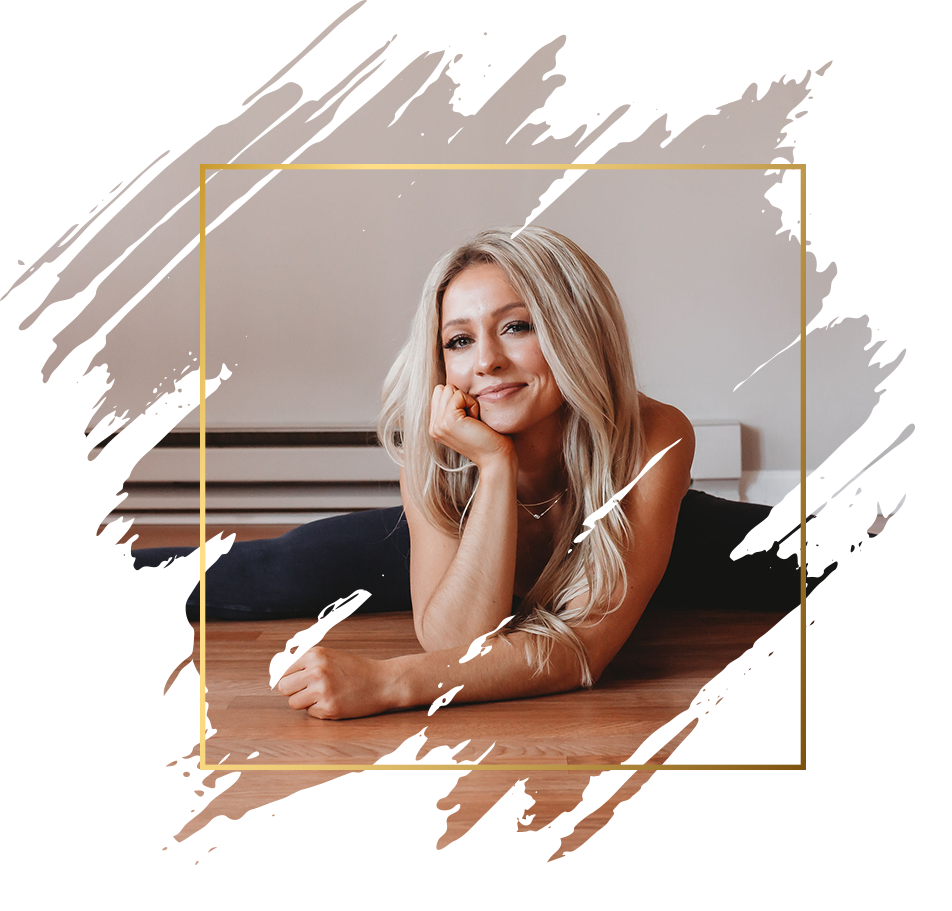 My name is Amanda Audibert. I am a yoga teacher, reiki practitioner, spiritual coach, ayurvedic student, friend, daughter, sister, business owner, fiance, meditator, and a big-time journaler.
Where I am today has been a journey down a windy path. I grew up in a small town surrounded by a loving and supportive family, but even as a child I was very anxious. When I was in college, my anxiety hit an all-time high. I wound up sick, I had unhealthy habits, and was both mentally and spiritually depleted. At college, I majored in Finance & Minored in dance. It was an unusual combination as I was challenged by my major and comforted by my familiar dance practice.
In my sophomore year, a local yoga studio was offering $5 classes for college students. I decided to join one Saturday and with 18 years of dance training, an instant love for yoga took root. The mind, body, and spirit connection was all familiar to me but now in a totally new way. Yoga was the first tool I found that could pull me out of my trenches and bring some relief to the anxiety I lived with each day.
After college and 3 years of practicing yoga, I was signed up for my first yoga teacher training. The following year I began my 500 RYT yoga teacher training, which was completed in 2019. I pursued Reiki certificates for both level 1 & 2, EFT Master Practitioner certification, yin yoga training, thai massage training, meditation training and restorative yoga training. These have been completed under the instruction of Gina Norman, Brett Bevell, Shai Plonski, Biff Mothoefer, and David Nichtern respectively.
Currently, I am enrolled in Sevanti Institutes Ayurveda Certification training to become an Ayurveda Wellness Counselor, with an expected graduation of October 2022.
For three years I had practiced yoga with new and experienced students at True Blue Studio, located in Wolcott, CT. We offered gentle yoga, vinyasa yoga, power yoga, hip-hop yoga, barre, power barre, cardio barre, stretch & tone, yin yoga, restorative yoga, prenatal yoga, yoga nidra, goal setting workshops, new moon circles, meditations, Doshas & Kosha workshops, pranayama workshops, alignment workshops, and childrens yoga. We offered private classes as well as my personal favorite, reiki sessions. In so many ways, my studio location and the start of my journey at our Brick & Mortar fulfilled me wholly. There is truly nothing like running a business that helps people. It has been fulfilling to create a space, build a community, watch my dreams be realized while seeing people feel happy & safe because of it.
The universe had new plans in store for me. The global pandemic of 2020 caused me to slow down and look at my path, my strengths, and my passions differently. In many ways, I had a dream, and I achieved it. Now, the dream for my studio and the dream for my life, have taken different paths. The next chapter for True Blue is an all-encompassing virtual wellness company.
My passion is to help people find their way out of darkness and into their light. The fastest and surest way I can make this happen is not by managing a single location. My hope is that by becoming a mainly virtual wellness business, I can broaden my reach, do more, connect more and be of a higher service for everyone I cross paths with both individually and with corporations.